Profhilo is a stable, injectable hyaluronic acid treatment that can be used to treat tissue remodelling, skin laxity and wrinkles. It is free of chemical crosslinking agents and can be applied to your face in three simple steps. 
 Unlike wrinkle reducing and dermal filler treatments, Profhilo® stimulates collagen and elastin, attracting water in the deeper layers of the skin.
With one of the highest concentrations of hyaluronic acid on the market, Profhilo® not only boosts and hydrates the skin, but also remodels ageing and sagging tissue.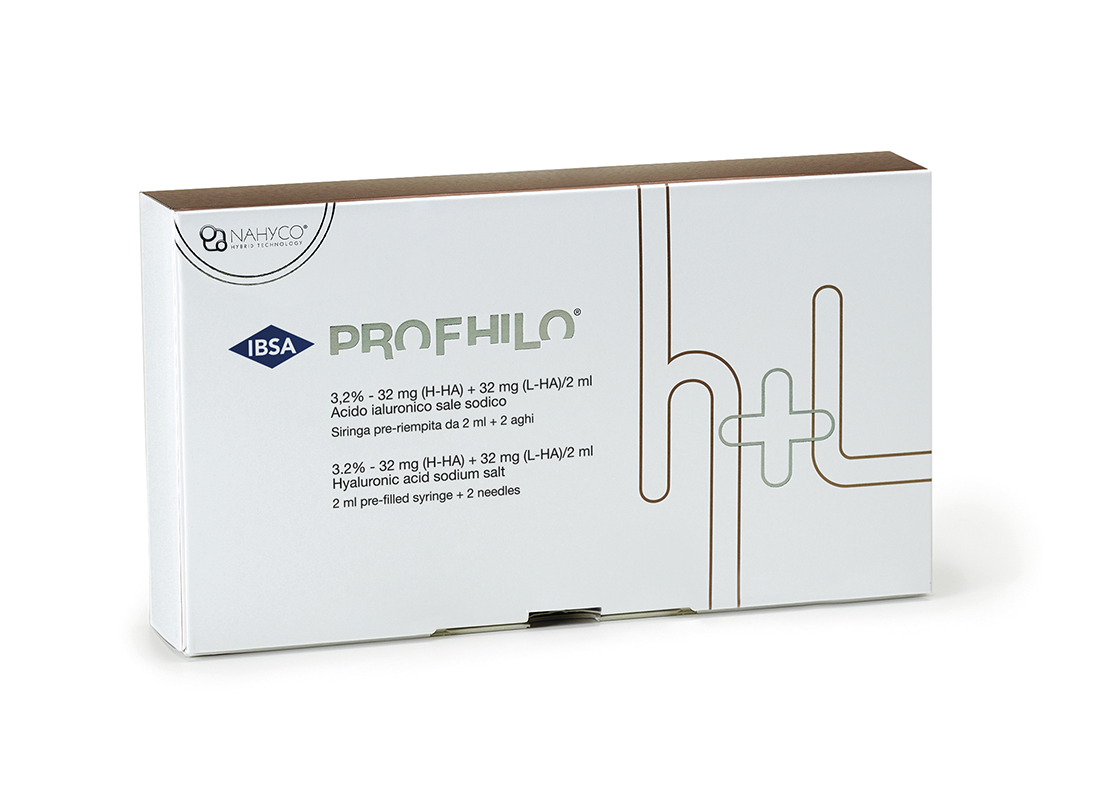 How does Profhilo Work?
Profhilo's HA-based formulation works in two ways: first, by stimulating the production of collagen and elastin in the skin through the slow release of Hyaluronic Acid (HA), which increases skin volume and firmness. Second, its natural formation helps to boost skin's moisture levels and replenish essential fatty acids.
What can Profhilo Treat
Profhilo is an excellent anti-ageing treatment, clinically proven to help with a wide range of ageing symptoms. It has been shown to reduce the parameters of ageing through its multiple effects including increasing human growth hormone production and increasing epidermal thickness and fibroblast proliferation.
What are the side effects of Profhilo
Common side effects of Profhilo are small amounts of swelling, bruising, redness and soreness. In most cases, these side effects improve over time as the skin adjusts to its new contours. You may also experience a slight decrease in sensitivity if your collagen is thickened. This is normal and is temporary.
Getting your Profhilo Treatment
1
Book a consultaion
Our initial consultation is only £20 but will be refunded with your first treatment
2
Agree a treatment plan
Your Doctor will discuss the options and agree a treatment plan that's right for you
3
Book your treatment
Look beautiful and enjoy your new appearance