Chemical Peeling Treatment for skin
What is a Chemical Peel?

A chemical peel is solution applied to the face to remove dead skin cells and stimulate the growth of new cells.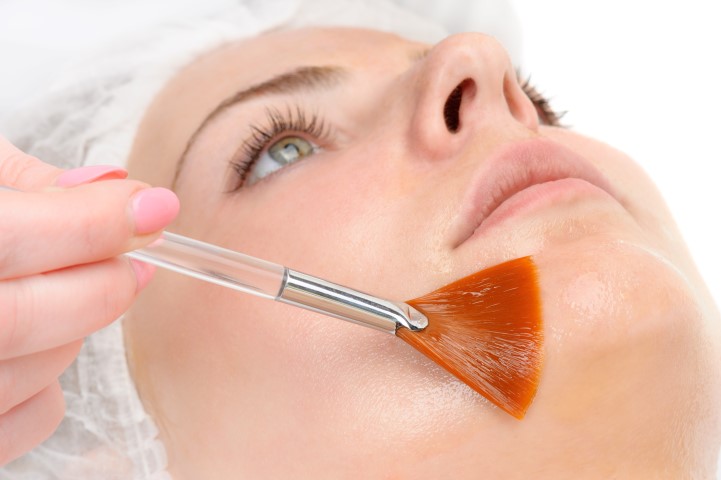 Chemical Skin peels are used to  improve the appearance of fine lines, wrinkles, and enlarged pores. A chemical peel can improve the appearance of aged and sun-damaged skin. It will not remove wrinkles but it can minimise the look of wrinkles, reduce tan and scarring and reduce or eliminate acne scarring. I personally have done chemical peels on my face and I can't even begin to tell you how much it has changed my skin. A chemical peel involves decreasing the concentration of the skin's outermost layer, the epidermis, via a chemical solution. This process is painless and leaves no scars or marks on the skin. Chemical peels are mainly used to slow down the effects of aging on the skin and even out skin tone to give a more youthful look. Chemical peeling entails the removal of the outer layer of the skin.
Who can have a chemical peel?
Anyone with an appropriate skin condition can benefit from a chemical peel. Chemical peels are for use on the face and neck, but can also be used on the upper part of the chest.
Who cannot have a chemical peel?
Don't have a chemical peel if you are pregnant, have a facial tumor, or are allergic to any of the chemicals used in a chemical peel.
Getting your Chemical Peel Treatment
1
Book a consultaion
Our initial consultation is only £20 but will be refunded with your first treatment
2
Agree a treatment plan
Your Doctor will discuss the options and agree a treatment plan that's right for you
3
Book your treatment
Look beautiful and enjoy your new appearance